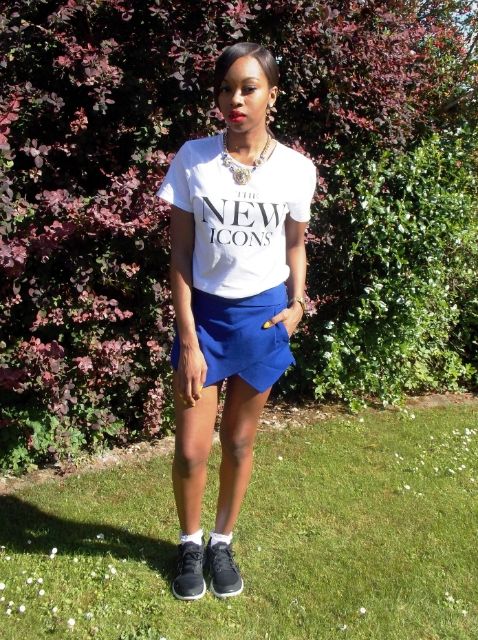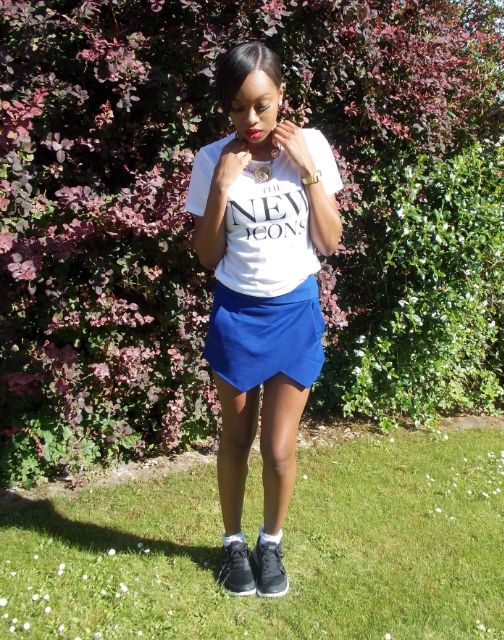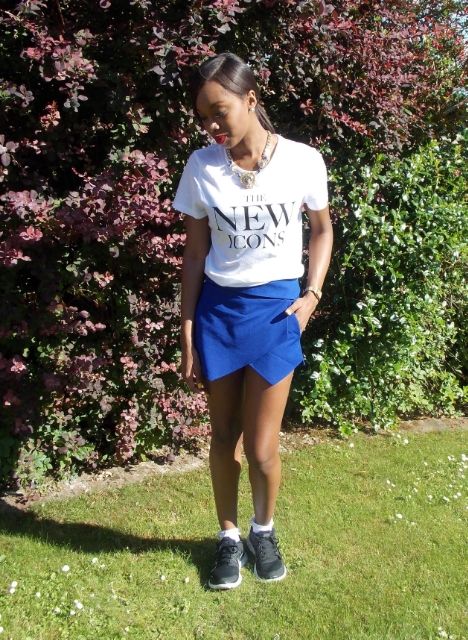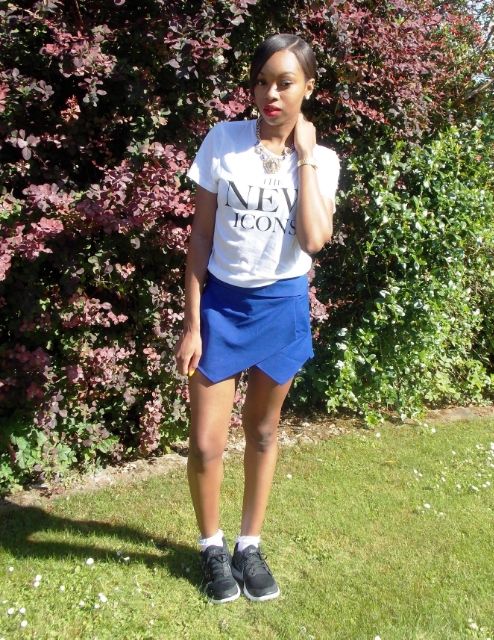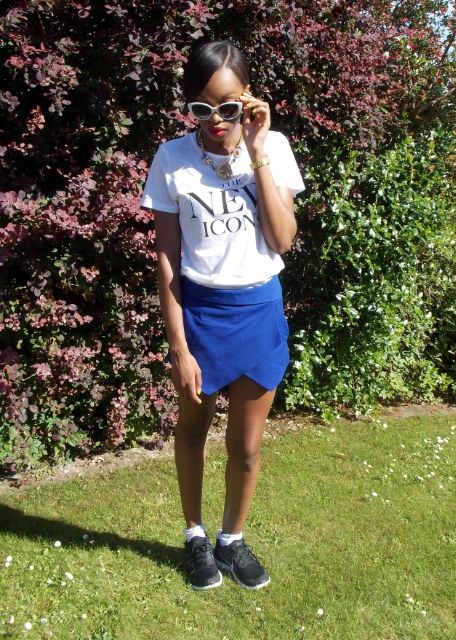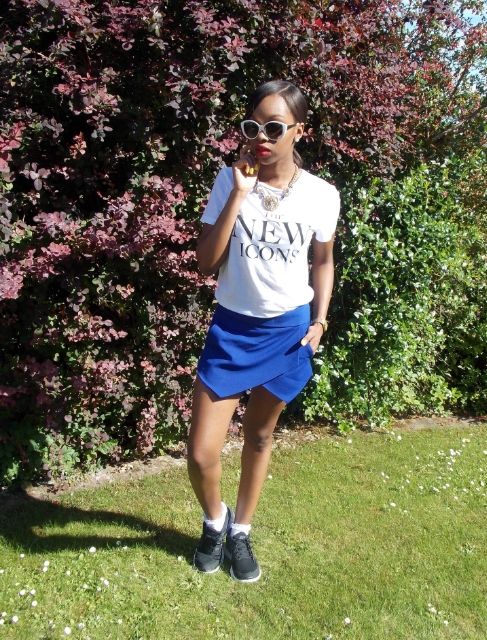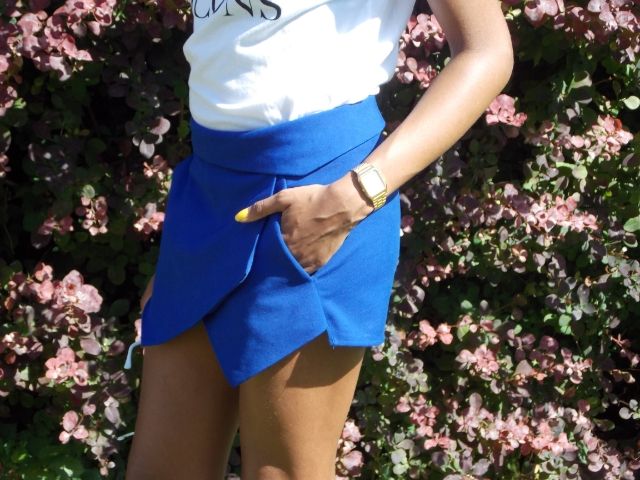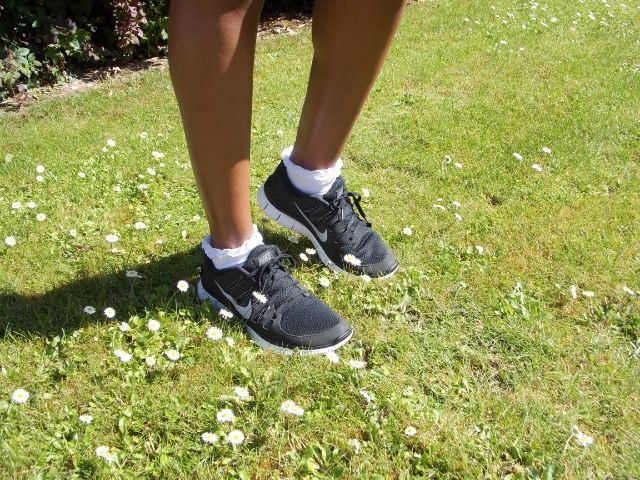 T-Shirt - H&M
Skorts - Zara
Trainers - Nike
Socks - Topshop
Sunglasses - Topshop
Necklace - Asos
This outfit saved me walking around the busy streets of New York, I'm sure almost everyone has seen or owes a pair of these skorts and quite rightly so! They are so comfortable and I'm glad I grabbed a pair. The new icons t-shirt I'm wearing was a bargain from H&M for only £9.99 (I think?) and I love it, I love simple white tees and come to think of it I must invest in some more... Anyway this outfit was great for running around in and perfect for shopping, nice and comfortable.
I picked up these trainers on my first proper day in New York and it was definitely a handy purchase. I have to be honest I didn't actually buy them with the intention of doing any running what so ever (they're running trainers) I simply wanted them for fashion purposes and they are not only cute with frilly socks but so comfortable. Without these I don't think I would have been able to do the amount of walking I did without my feet falling off!
My necklace also got a bit of attention while I was in Macys and received a compliment from a lovely lady at the counter. Asos really do some nice jewellery and I added this necklace as the outfit itself is quite simple so I thought my statement lion necklace would add a bit of interest!