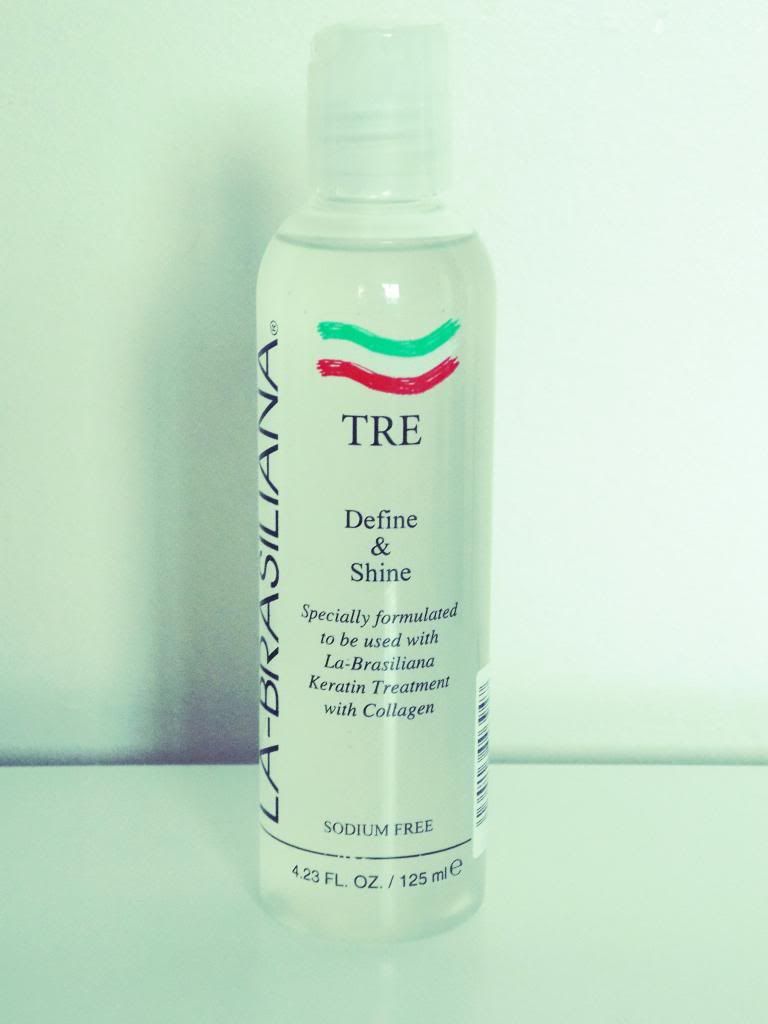 La-Brasiliana, never heard of it? neither had I until I smelt this lovely product my hairdresser was putting in my hair and I had to ask what it was. La-Brasiliana is a brand that specialises in keratin hair treatments and although this product is part of the range it doesn't have keratin in it which is why my hair dresser was able to use this in my hair.
Define and shine is a product designed to be used on damp or dry hair to prevent the effects of humidity making your hair easy to blow dry while giving it a healthy shine without making your hair look greasy. Not to mention the amazing smell, this product is amazing and truly does do what it says, if you ever get caught out in the rain (which has happened to me on many occasions) you don't need to worry about your hair turning into a complete frizzy mess as this product protects your hair and prevents it from instantly turning into a frizz ball.
For me this product is just what I need and is perfect for all hair types. A little goes a long way and you can find it in Sallys or on
Feel Unique
for £13.45 so this bottle will hopefully last me a long time. I have definitely noticed a difference after using this product and no longer worry if I get caught in the rain.