While browsing Instagram (as you do) I came across this quote and instantly felt like I could relate to every word. Recently I've had a major setback in my life and to be honest I am feeling quite sorry for myself at the moment. You know those people that seem to sail through life with a lot of ups and barely any downs? Yeah, I'm starting to realise I am not one of those people. I have always been a glass half empty typa girl and when I find myself in situations like this I can find them hard to deal with sometimes and the last thing I want to do is stay positive.
But that's the thing, this time things feel different. In the past when things go tits up I instantly retreat to my room for days feeling sorry for myself but not this time. This time as the quote says I am not letting the space between where I am and where I want to be scare me. I'm a big believer of you are never handed something in life you cannot deal with and I will make the most out of every situation after all they make me stronger.
Here's a few things I've been doing that I have felt are getting me through this:
Surround yourself with positive people - At times where you have had a set back the last thing you need is negative comments or people making the situation worse. I have been lucky enough to have a handful of people I know are rooting for me to get through this and reach my goals and that has definitely been helpful.
Get away - I was lucky enough to be treated to a shopping trip in Bluewater which is a massive shopping center in Kent, some people seriously know the way to cheer me up! This was followed by a trip to the seaside. Although I haven't been lucky enough to go on holiday this year getting away even taking a walk in the park is important to clear your mind and reflect.
A little distraction - For me to get through situations like this I tend to act like it isn't happening, I don't want to think about it and I definitely don't want to talk about it. Although this may not be the best idea a little distraction is a good thing. Take the time to finish a book you've been reading (for me its the last Hunger Games book that I've been reading for months) or catch up on a good programme (I am now hooked on scandal).
Eat Eat Eat! - Okay, so if your a comfort eater this may not be the best advice but for me when I' stressed or worried about something the last thing I want to do is eat. So while on a trip to London with my Best friend I made sure we went to the Diner to stuff our faces, the alcoholic milkshakes helped a little too!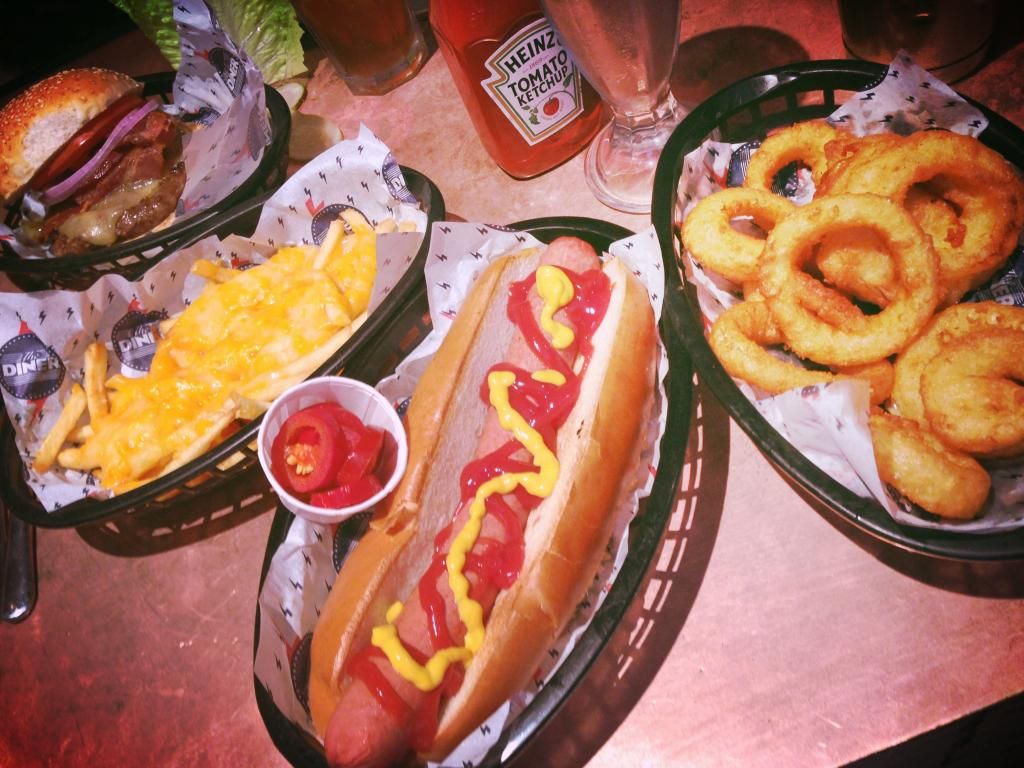 "Never be in a hurry; do everything quietly and in a calm spirit. Do not lose your inner peace for anything whatsoever, even if your whole world seems upset"
-Francis de Sales