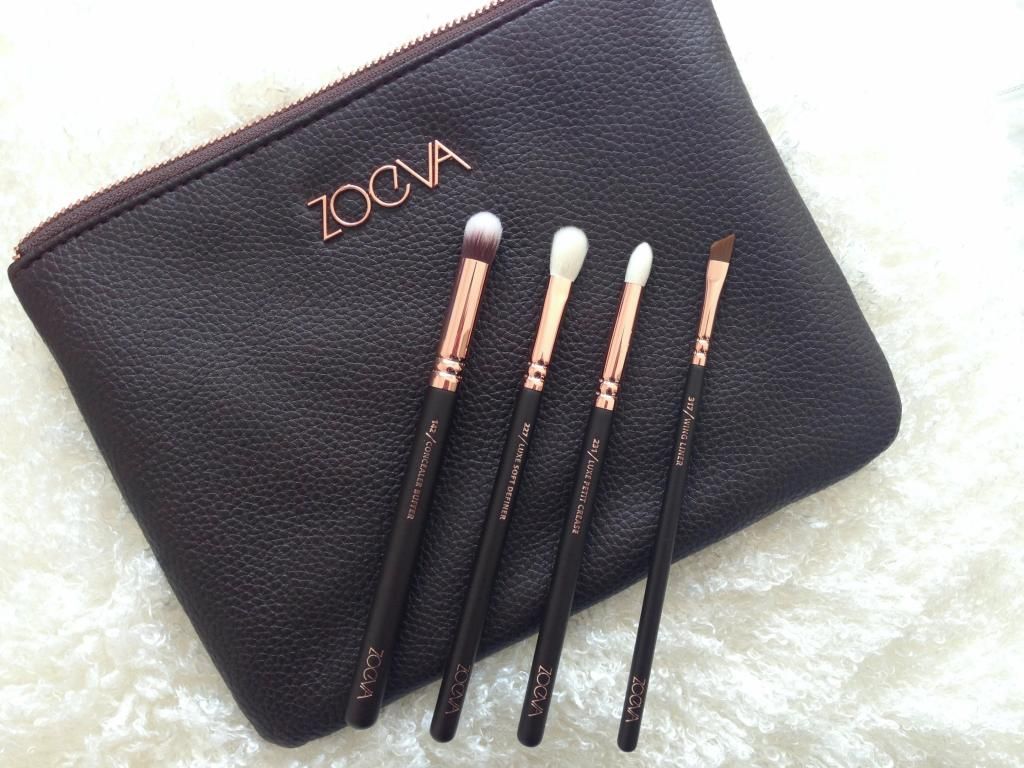 Oh boy. So this has finally happened, after seeing these brushes pretty much everywhere it took a whole lot of self control to stop myself from buying these Zoeva brushes. So when my 22nd birthday came around I thought it would be the perfect opportunity to finally see what all the fuss was about.
Until a few months ago Zoeva was a brand that I wasn't really aware of, then all of a sudden this brand was getting good reviews on almost every blog it popped up on. Rather than buying into the hype I waited until everything died down to see whether these brushes really needed to be added to my collection and well lets just say they did.
This brush set really does consist of pretty much any brush you need for your everyday makeup, ranging from an angled blush/contour brush to a petite eye shadow brush perfect for blending out your crease. Putting aside the fact these brushes look far too pretty to use they are very soft and good quality, the small brush bag they come with is also a good for travelling and keeping these brushes in good condition.
For my first Zoeva purchase I feel these brushes were worth every penny, the plus side is you can also purchase Zoeva brushes individually from
here
and
here
which also makes things a little bit cheaper. This definately wont be my last Zoeva purchase.
Have you tried anything from Zoeva yet?